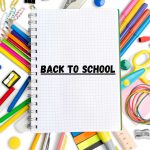 Free School Supply Giveaways
July 18, 2023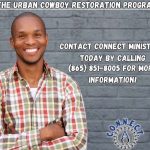 Empowering Futures: Urban Cowboy Restoration Program
August 10, 2023
At CONNECT Ministries, we believe in the transformative power of workforce development. Our program will equip individuals with the skills, resources, and support needed to succeed in today's ever-changing job market. In this blog post, we will explore the profound impact of our workforce development program, CONNECTWORKS4U and how it can empower individuals and uplift communities.
Bridging the Skills Gap: In an increasingly competitive job market, it is essential to bridge the skills gap and ensure individuals have the necessary qualifications and expertise. Our workforce development program offers a range of training opportunities. By equipping individuals with in-demand skills, we enhance their employability and empower them to pursue fulfilling careers.
Promoting Economic Stability: A thriving workforce contributes to the economic stability and prosperity of communities. Through our workforce development program, CONNECTWORKS4U, we aim to empower individuals with the tools and knowledge to secure meaningful employment and achieve financial independence. By helping individuals find stable jobs and advance in their careers, we contribute to the economic growth of our community.
Enhancing Job Readiness: Job readiness is the foundation of a successful career. Our workforce development initiative will focus on preparing individuals for the job search process, including resume writing, interview skills, and job search strategies. By enhancing job readiness, we increase individuals' confidence and competence, enabling them to stand out in the competitive job market.
Connecting with Local Employers: At CONNECT Ministries, we recognize the importance of strong connections with local employers. Through partnerships and collaborations, we facilitate networking opportunities, job fairs, and employer-led workshops. By connecting individuals with employers, we increase their exposure to potential job opportunities and create pathways for meaningful employment.
Empowering Personal Growth: Workforce development is not solely about skills and employment; it is about personal growth and empowerment. Our programs provide a supportive environment for individuals to discover their potential, set and achieve goals, and develop a sense of purpose. By empowering individuals with the confidence and skills to pursue their aspirations, we contribute to their overall well-being and fulfillment.
At CONNECT Ministries, workforce development is at the heart of our mission to empower individuals and uplift communities. Through bridging the skills gap, promoting economic stability, enhancing job readiness, connecting with local employers, fostering entrepreneurship and innovation, and empowering personal growth, we create a positive ripple effect in the lives of individuals and the communities we serve. Join us in our commitment to nurturing careers and building stronger, more vibrant communities through workforce development initiatives. Together, we can unlock the full potential of individuals and create a brighter future for all.