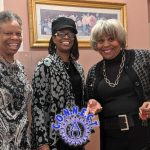 Finding Strength in Community: The Power of Connection
July 7, 2023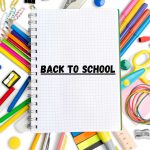 Free School Supply Giveaways
July 18, 2023
At CONNECT Ministries, we understand the vital role identification documents play in an individual's ability to access essential services and fully participate in society. Our program focuses on assisting individuals in obtaining identification documents, such as driver's licenses, state IDs, and birth certificates. In this blog post, we will explore the significant benefits of helping people acquire their IDs and the positive impact it has on their lives.
Access to Critical Services: Identification documents are often required to access a range of vital services, including healthcare, housing, employment, education, and government assistance programs. By assisting individuals in obtaining their IDs, we eliminate a significant barrier that can prevent them from accessing these services. This empowers individuals to navigate their lives with greater ease and stability.
Increased Employment Opportunities: A valid form of identification is often a prerequisite for employment. By helping individuals obtain their IDs, we open doors to a broader range of job opportunities. With identification in hand, individuals can confidently apply for jobs, attend interviews, and fulfill employment requirements. This increased access to employment opportunities supports their journey towards financial independence and self-sufficiency.
Improved Housing Stability: Many housing providers require identification documents as part of their application process. By assisting individuals in obtaining their IDs, we enhance their chances of securing stable housing. Stable housing is the foundation for a thriving life, providing a sense of security, stability, and a place to call home.
Enhanced Access to Education: Identification documents are often necessary for enrolling in educational programs, accessing financial aid, and participating in various educational activities. By helping individuals obtain their IDs, we ensure they can pursue educational opportunities and gain the knowledge and skills needed to thrive in their chosen fields.
Increased Personal Safety and Security: Identification documents play a crucial role in personal safety and security. They help individuals assert their identity, protect against identity theft, and ensure access to emergency services. By assisting individuals in obtaining their IDs, we empower them to navigate daily life with confidence and security.
Restored Dignity and Independence: Obtaining identification documents is not just about accessing services; it is about restoring dignity and independence. Having an ID allows individuals to assert their identity, exercise their rights, and participate fully in society. It promotes a sense of self-worth and self-advocacy, empowering individuals to take control of their lives.
At CONNECT Ministries, we recognize the importance of assisting individuals in obtaining their identification documents. By doing so, we unlock a world of possibilities, providing access to critical services, increasing employment opportunities, enhancing housing stability, enabling educational pursuits, ensuring personal safety, and restoring dignity and independence. Together, let us continue to champion this vital work, empowering individuals to overcome barriers and thrive in their communities.