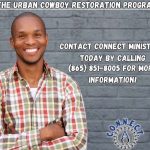 Empowering Futures: Urban Cowboy Restoration Program
August 10, 2023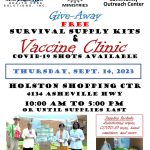 Survival Supply Kits and Vaccine Clinic
September 8, 2023
Empowering Second Chances, Fostering Transformation
The journey of reintegration after incarceration is one filled with challenges, uncertainties, and the need for unwavering support. As individuals step out of prison walls and into the realm of rebuilding their lives, the presence of strong mentors becomes not just valuable, but pivotal. At CONNECT Ministries, we recognize the significance of mentors in this journey of transformation and empowerment.
Why Mentors Matter:
Navigating the Unknown: The transition from incarceration to freedom is a complex process that involves navigating a changed world. Mentors provide much-needed guidance, offering insights into societal changes, technological advancements, and cultural shifts.
Emotional Support: The emotional toll of re-entry can be overwhelming. Mentors act as pillars of emotional support, offering a safe space to discuss feelings, fears, and aspirations without judgment.
Building Confidence: Emerging from incarceration can lead to feelings of low self-esteem and self-doubt. Mentors empower individuals to rebuild their confidence, helping them recognize their strengths and potential.
Practical Guidance: From securing housing and employment to handling finances, mentors offer practical guidance. They help individuals make informed decisions, reducing the risk of falling into old patterns.
The Role of Mentors at CONNECT Ministries:
At CONNECT Ministries, our commitment to reintegration goes beyond providing basic support. We understand that a mentor's impact extends beyond just advice; it's about forming a meaningful connection that inspires change. Our mentors serve as:
Guides: Mentors guide individuals through the process of setting goals, making informed decisions, and navigating challenges, ensuring a smoother re-entry journey.
Motivators: By believing in the potential of those they mentor, our mentors inspire individuals to strive for personal growth, higher education, and professional achievements.
Advocates: Mentors advocate for the rights and needs of those they support, ensuring that individuals have access to resources, opportunities, and a fair chance at rebuilding their lives.
The Ripple Effect of Mentorship:
Strong mentors don't just impact the individual; their influence ripples through families, communities, and society. As individuals find stability, purpose, and a renewed sense of belonging, they become positive role models, breaking cycles of recidivism and inspiring others to strive for change.
Get Involved:
Are you interested in being a guiding light in someone's re-entry journey? At CONNECT Ministries, we believe in the power of mentorship to create lasting change. If you're passionate about making a difference and supporting individuals as they rebuild their lives, consider becoming a mentor.
Visit our website to learn more about our mentorship programs, connect with our team, and discover how you can be a part of this transformative process. Together, we can light the way for individuals seeking a second chance, empowering them to create a brighter future.