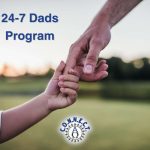 The Transformative Power of Male Role Models: CONNECT Ministries and the 24-7 Dads Program
October 13, 2023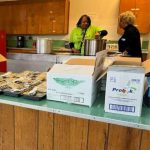 Compassion in Action: Mondays at Magnolia Avenue United Methodist Church
October 26, 2023
In a world that often feels filled with challenges and obstacles, the power of positivity shines brightly as a guiding light. At CONNECT Ministries, we understand that a positive mindset can transform lives, uplift communities, and create a brighter, more hopeful future.
The Impact of Positivity
Positive thinking is more than just a warm and fuzzy concept; it's a catalyst for change. It can:
1. Inspire Resilience: Positivity empowers individuals to bounce back from adversity with renewed determination and strength. It's the driving force behind facing challenges head-on.
2. Nurture Hope: In the face of uncertainty, positivity fosters hope. It allows people to believe in a better tomorrow and motivates them to work towards it.
3. Encourage Growth: Positive thinking opens doors to personal and professional growth. It inspires individuals to seek opportunities, set ambitious goals, and achieve them.
4. Foster Healthy Relationships: A positive attitude promotes respect, kindness, and understanding in relationships. It enhances the quality of interactions within families, among peers, and in the community.
The CONNECT Ministries Approach
At CONNECT Ministries, we believe that positivity is a powerful force for change. We infuse positivity into all our programs and initiatives, creating a supportive environment where individuals can:
1. Build Self-Confidence: We empower people to believe in themselves and their potential, no matter the challenges they face.
2. Embrace Hope: Our programs inspire hope by providing the tools and resources individuals need to overcome obstacles and create a brighter future.
3. Encourage Personal Growth: We support personal and professional growth, helping individuals acquire essential skills and knowledge.
4. Strengthen Relationships: By fostering healthy relationships within our community, we ensure that positivity thrives at every level.
Your Role in Spreading Positivity
Positivity is contagious, and it begins with each of us. Here's how you can play a part:
1. Share Kindness: Acts of kindness, no matter how small, have a ripple effect. They inspire positivity in others and create a more compassionate world.
2. Encourage Others: Offer words of encouragement and support to those around you. Positivity is often ignited by the belief and encouragement of others.
3. Stay Resilient: In the face of challenges, maintain a positive mindset and demonstrate resilience. Your example can inspire others to do the same.
4. Get Involved: Join CONNECT Ministries in our mission to empower lives and connect hearts. Your involvement can make a significant impact.
Connect with CONNECT Ministries
We invite you to become a part of our community, where positivity is a driving force for change. By connecting with CONNECT Ministries, you're joining a network of individuals who believe in the power of positivity to transform lives.
Together, we can create a brighter, more hopeful future for our community. Let's build a world where positivity thrives, challenges are met with strength, and each day holds the promise of a better tomorrow.