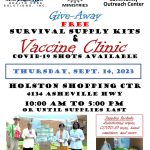 Survival Supply Kits and Vaccine Clinic
September 8, 2023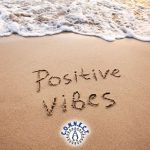 The Power of Positivity: Transforming Lives at CONNECT Ministries
October 20, 2023
In the journey of life, having positive male role models can be a game-changer. These mentors provide invaluable support, guidance, and inspiration, not just for children but for entire families. At CONNECT Ministries, we understand the profound impact of male role models and are committed to empowering fathers to become positive influences in their children's lives.
Why Male Role Models Matter
Male role models are mentors, guides, and sources of encouragement. They exemplify qualities such as responsibility, integrity, and resilience, offering a roadmap to success. The influence of a male role model extends well beyond personal development; it can shape entire communities, fostering unity, strength, and hope.
Children who grow up with positive male role models are more likely to:
Develop Self-Confidence: Male role models instill self-worth and self-assurance, helping children believe in their abilities and potential.
Build Character: Through their actions, male role models teach valuable lessons about integrity, kindness, and respect for others.
Set Goals: Role models inspire the setting and achievement of goals, emphasizing ambition and determination.
Navigate Challenges: They demonstrate how to face adversity with resilience and grace, imparting essential life skills.
Foster Healthy Relationships: Positive male role models exemplify the value of healthy, respectful relationships, whether within the family, with peers, or in the community.
CONNECT Ministries and the 24-7 Dads Program
At CONNECT Ministries, we recognize the critical role male role models play in our communities. We are dedicated to empowering fathers and providing the support they need to be positive influences in their children's lives. Our 24-7 Dads program is designed to assist men who are currently incarcerated or recently released in their journey toward successful family unification.
This program offers:
Education: 24-7 Dads equips fathers with essential parenting and life skills, helping them become better role models for their children.
Support: We provide a supportive community where fathers can share experiences, learn from one another, and build a network of encouragement.
Transformation: By guiding men in their reentry journey, we empower them to make positive changes in their lives and the lives of their children.
Partnerships: Our collaboration with institutions like the Knox County Detention Center ensures that we reach those who need our support the most.
Through CONNECT Ministries and the 24-7 Dads program, we are creating a ripple effect of positive change in our community. We believe in the power of male role models to inspire, nurture, and guide the next generation towards brighter futures.
Join Us in Making a Difference
We invite you to be a part of this transformative journey. Whether you're a father seeking support or someone passionate about making a positive impact, connect with CONNECT Ministries. Together, we can strengthen families, uplift communities, and create a brighter tomorrow. Male role models matter, and with your help, we can continue to make a difference.
Connect with us, become a part of our community, and let's build a better future together. 💙